"And still, after all this time, the Sun has never said to the Earth,
'You owe me.'
Look what happens with love like that.
It lights up the sky."
― Rumi
Debra Manera Cunha
Owner, Director, Yoga Teacher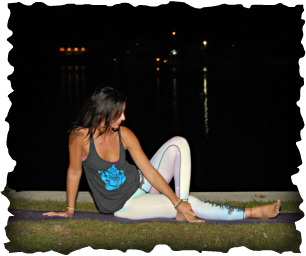 DDeb Manera Cunha, owner of Essence Yoga, is a Yoga Teacher, Reiki practitioner and freelance writer. Deb's passion for Yoga began after the birth of her first child in 2004; and has allowed her to have an open exploration of practice, defined through various teachers and styles. She collaborates traditional and non traditional methods into her classes and workshops in order to encourage students to find their own authenticity, creativity, and flow...not only on the mat but in all aspects of life. Deb's personal practice and trainings in Hatha, Vinyasa and Anusara Yoga inspire her to teach from her heart...helping students connect with their bodies in an accepting manner; weaving together a flow of grace, breath, alignment, strength, intuitive expression, humor and love. Deb's appreciation for all living things is honored by her embrace of a vegan lifestyle, not only for her own health, but the environmental impact, and awareness toward animal cruelty. Deb began writing at a young age for emotional release...and in adulthood writing provided her with a soothing balance. Her aspirations for published writing drew her to The Federal Hill Gazette in 2007 where she has since written several "Tribute Pages" honoring local Veterans of the United States Military and their families. Deb's love to explore life with her two young children, her greatest inspirations, continues to help her grow...physically, mentally, and spiritually.
---
Lori Quinn-Yoga Teacher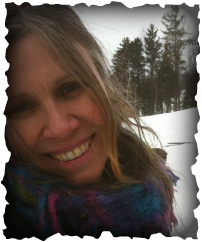 Lori has embraced the practice and wisdom of yoga for over twenty years. She is continually affirmed by the way yoga quickly focuses the body and mind in a way that draws us into our heart center. Through yoga she finds life to be more easily in balance, living day to day, hour to hour with more happiness and peace. Yoga helps to keep us connected to what matters in the more challenging times, making space to handle what comes our way. Lori's Yogic path has led her to Iyengar Yoga, Kripalu Yoga and currently to Anusara Yoga. Anusara came into Lori's life at time where she had decided to shift her life's path towards helping others on a deeper level.
Anusara's strong connection with healing & aligning the body through dynamic body mechanics combined with non-dualistic Shaivic philosophy to see the good in all beings and delightful connection with community (kula) inspired Lori to share this beautiful practice.
Lori has completed her 200 hour Teacher Training and is working towards her 500 hour Anusara certification. Blessed with amazing teachers; Lori has studied with John Friend, Sara Davidson, Desiree Rumbaugh, Mark St. Pierre and others .
She is so grateful to share these teachings, and delights in seeing her students love of Yoga grow with joy from their hearts. She has been teaching private and group classes through Rhode Island for two years.


---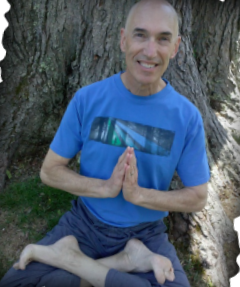 Philip Less-200 Hour Yoga teacher

Philip began a regular practice of yoga in 1995 in Little Rock, Arkansas, of all places. His interest in Eastern philosophy actually began during his college days in the 1970s, when he was influenced by two important works: Be Here Now by Ram Dass, and Zen Flesh, Zen Bones compiled by Paul Reps. His passion for yoga grew while practicing with Matthew and Holly Krepps (founders of Circle Yoga Shala, Arkansas) with their emphasis on alignment and safety in yoga postures. Philip has practiced yoga with a variety of teachers and styles, from vigorous heated Vinyasa flow to passive and restorative long holds. He received his 200-hour Yoga teacher training certificate from the Pranotthan School of Yoga in 2014. Although Pranotthan is a new name in 2014, Devarshi Steven Hartman, its founder and Philip's teacher, has trained thousands of Yoga teachers while he was the Dean of the Kripalu School of Yoga in western Massachusetts.

Philip's yoga classes focus on building poses from the ground up, raising awareness of muscle groups and bone structures, while integrating either energizing or calming breathing techniques when needed. These Pranotthan yoga techniques are excellent for people new to yoga as well as experienced yogis who are searching for a deeper connection between body, breath, and mind. Philip follows the principle of Ahimsa, non-violence, in that his students will "do no harm" to their bodies or spirits, and their safety is his primary concern. He incorporates props, and he assists his students in postures to further promote a safe, non-judgmental, and fun environment in class. Philip loves biking, hiking, and especially skiing when he is not practicing yoga. He has taken up playing the Native American flute which he plays during savasana. Philip's career has always been in education – he has taught English as a Second Language to adults in Florida, Colorado, Arkansas, and Europe, and he is currently the state director of adult basic education and GED programs at the Rhode Island Department of Education.


---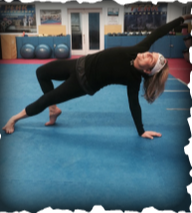 Jess Ayers

PiYo Instructor Yoga Instructor


---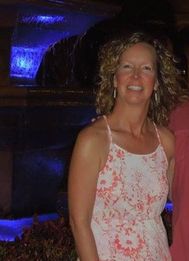 Marci Mahoney
​ PiYo Instructor (Pilates Yoga Mix)
---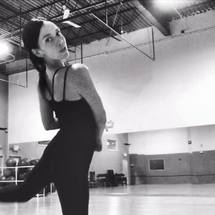 Sarah Manzi
​Yoga Instructor
---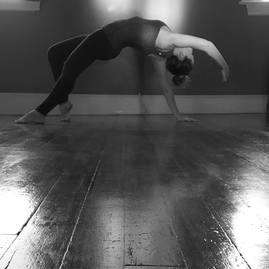 Carina DiCenso
​Yoga Instructor

---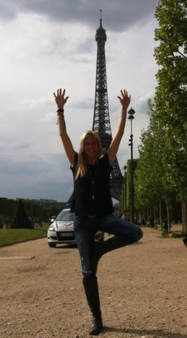 ​ Sharon Morra
​ Yoga Instructor
---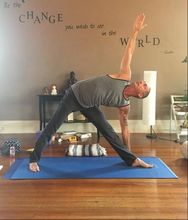 Tom Morra
​Yoga Instructor

---